Welcome to our new website!
We are excited about the launch and are sure you will enjoy the improved user experience and better access to standards our new site offers.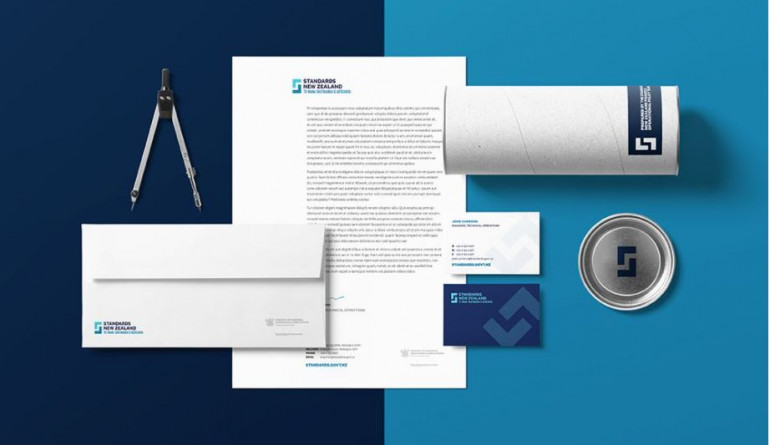 Welcome to our new website! We are excited about the launch and are sure you will enjoy the improved user experience and better access to standards our new site offers. The new look and feel includes the launch of our new logo and branding that recently won Bronze(external link) in the 14th Annual International Design Awards competition.
Here are some of the improvements you will see while browsing our website and accessing standards:
A new, modern design with improved search and navigation
An upgraded user interface
Improved online security
An improved Online Library experience
Updated Asset Plus services
A new product offering, Networkable PDFs
New look and feel for our Touchstone newsletter and KMUTD notification service.
Logging in to your account
The login process on the new site has changed. You will now be required to log in using your email address, as the previous username-based logins will no longer work.
If your email address is registered with us, you will receive an email to complete a verification process, with instructions to set up a password. This is a one-off activity only required for setting up access on our new website.
For more information about logging in, read the relevant User Guide.
Sponsored Standards
All sponsored standards will remain available for free download. Access to sponsored standards will be easier on the new website, as you can now download them directly from the product page.
Online Library subscribers
Username and password access accounts. All registered users and usernames supplied in the past few weeks are now pre-loaded to your account and will receive a verification email. New users can be set up by account administrators.
IP and Auto login accounts. There is no change for read-only users accessing standards on your account. They will simply be directed to the new site. Account administrators will be required to complete the verification process.
Account administrators have permission to set up new users or change access permissions for existing users. Each new user will need to be assigned an Online Library Access 'role' if they are accessing a library through an existing organisational account. Below is a description of each role:

Administrator. An Administrator has full access to the account. This includes being able to make changes to the subscription, such as adding users or standards, buying standards, managing renewals, and access to the Online Library.
Purchaser. A purchaser can only buy standards as PDF or hard copy documents. They can also access the Online Library.
User. A user can only access the Online Library.
Asset Plus subscribers
Asset Plus administrators must complete the verification process.
Your list of monitored NZ and joint AS/NZS standards will be transferred to the new website. If your list contains ISO standards for monitoring, you will already be set up with our Keep Me Up To Date service for these standards.
The scope of our Keep Me Up To Date service has expanded to include ISO and IEC standards monitoring. You can now subscribe to receive updates for these international standards through Keep Me Up To Date free of charge.
Subscribe to updates on Keep Me Up To Date
There are a few changes to our Asset Plus subscription service:
Asset Plus will no longer automatically deliver hard copy orders for standards that are updated in your list of monitored standards. Instead, it will notify you of the update to the standard/s and create a quote in your account. Confirm you wish to receive the hard copy by accepting and paying for the quote.
Annual renewal of the Asset Plus subscription service is no longer automatic. You will need to confirm if you wish to renew the service at the time of your renewal. We will inform you well in advance of the renewal date.
Online Library, Asset Plus and other user guides
We have prepared several user guides to help you prepare for the transition to our new website.
Networkable PDFs
We now offer a new service that provides access to PDF standards documents for multiple users. A Networkable PDF licence lets you store a standard on your secure internal network for access by authorised staff. There is a one-time fee for a perpetual licence.
A Networkable PDF licence can be bought for a New Zealand NZS, Joint AS/NZS, ISO or IEC standards.
Read more about Networkable PDFs
Quotes
Quoting is now included in the online purchasing process. You no longer need to contact us for a quote. Quotes are valid for 30 days.
To obtain a quote, simply create an account and initiate the purchase process for any standard. On the 'Review Order' page you will see a button to save the order as a quote.
You can log in at any time and continue the purchase process for any quote.
Catalogues
Online Library catalogues make it easier to access relevant and appropriate standards in a cost-effective and timely way online 24/7. There are a range of catalogues to choose from.
Visit our Online Library catalogues page
Searching for or buying a standard
Visit our Standards Access Solutions page for more information on buying standards and product options.
You can also search for a particular standard using the search bar on top of the page. When you find the standard, click on it and choose the format you would like to purchase.
Setting up an Online Library
Read our Online Library Getting Started Guide
Commenting on a draft standard
Once the content for a standard is written, a draft is made available on our website for public comment. Visit our Draft standards web page for more information.
Keep Me Up To Date Service
Our free KMUTD email service keeps you up to date with changes to standards and automatically notifies you of changes to standards relating to your areas of interest. Subscribe to KMUTD
You can also receive email updates on any individual standards and their amendments or revisions. Use our website search function to find the standard you want to be notified about. Click on the 'Update me if this standard changes' link and complete your details.
If you subscribe to our Asset Plus hard copy ordering service, or an Online Library, we recommend subscribing to our Keep Me Up To Date service for international standards, as Asset Plus and Online Library subscriptions don't cover international standards.
You can also stay up to date with what's happening at Standards New Zealand through our Touchstone newsletter. Subscribe to Touchstone
Copyright
All the documents we publish are protected by copyright. It is illegal to make copies of any Standards New Zealand documents, including those we publish jointly with Standards Australia, in whole or in part, without permission from us. No matter whether they were purchased in hard copy or electronic PDF format, or accessed from your Online Library subscription or a network licence, all our formats are protected by copyright.
We consider requests to copy content from standards on a case-by-case basis and may charge a fee for a copyright licence. You can make a request using our copyright enquiry form. For more information visit our Copyright page.
Key links
Feel free to email us with any questions atenquiries@standards.govt.nz