Growing value for New Zealand
Working with priority sectors and building strategic relationships
Standards New Zealand continues to build and maintain networks and working relationships within its priority sectors. In the past year, Standards New Zealand has successfully entered into, or was finalising at the time of this report, medium-term strategic contracts with WorkSafe – Energy Safety and the Energy Efficiency and Conservation Authority (EECA). It is also managing the revision of some key standards for the building regulator, Building System Performance (BSP), within MBIE.
Standards New Zealand has actively engaged in significant areas of government priority and areas of common interest between sectors where standards can add value. Examples include climate change, energy conservation, environment, and health reforms.
Digitisation
Enabling easier access to standards in a digital world
Standards New Zealand's goal is to produce digital editions in multiple formats for all standards content, and to provide seamless access to this information from its website.
Most standards bodies now offer digitised standards products (for example, products that can be accessed in web browsers and apps and by vision-impaired readers).
A digital reader pilot was conducted from March to September 2021. Five New Zealand standards, from several sectors, were published in a digital format (for example, as 'browser readable'). Designers and specifiers, especially those who use digital products in their design work (for example, engineers and architects who use computer-aided design [CAD] and building information modelling [BIM]), see value in having access to digital standards.
Standards New Zealand is now scoping the size, time, resources, and costs associated with digitising a number of its most used and valuable standards and will be exploring new and alternative funding options to undertake this work in the future.
Access to standards
An inclusive approach
Enabling easier access to standards remains one of Standards New Zealand's top priorities. As such, we sell standards and related products and services in various formats for example, hard (paper) copies, PDFs and an Online Library subscription service. Our approach to access is inclusive: we want everyone to be able to use standards, even if they are not digitally skilled. We therefore operate a completely self-serve e-commerce model (users who are savvy with technology can complete their purchases online), as well as a conventional service, where users their place order over the phone and get a paper copy delivered to their door.
Sponsorship of standards
A continuing success story
In July 2019, we partnered with the building regulator, Building System Performance, to sponsor public access to more than 120 building and construction New Zealand standards. This past year, the number has grown to 131 pre-funded standards. We have also partnered with:
the Ministry of Health/Manatū Hauora to sponsor six standards, which have been downloaded 33,351 times since June 2017
EECA, to sponsor five standards, which have been downloaded 3136 times since February 2021.
Sponsorship is the most-effective strategy in reducing the cost barrier, as is evident from the uptake by and positive feedback from our users. We continue in our efforts to work with a range of regulators to encourage sponsorship.
What our customers say
Feedback to help us improve our service
The findings of our 2022 Stakeholder Satisfaction Survey tell us that 79 per cent of our stakeholders are satisfied with Standards New Zealand's overall performance.
Stakeholders in the healthcare and community services sector gave Standards New Zealand the highest rating for overall performance, with 92 per cent of respondents somewhat satisfied' or 'very satisfied. The stakeholders who work for a government agency that cites standards also gave Standards New Zealand a high rating for overall performance, with 81 per cent 'somewhat satisfied' or very satisfied.
The following were either 'somewhat satisfied or very satisfied with Standards New Zealand's overall performance:
78% of respondents who purchased or accessed sponsored standards
74% of those who participated in a New Zealand or international development committee.
In terms of the top two benefits to using standards, our stakeholders said standards:
help them comply with regulations and achieve compliance
make it easier for them to do their job.
In terms of the two most significant barriers to using standards, our stakeholders said standards:
cost too much
don't exist or are out of date.
We are optimising benefits and reducing barriers by partnering with international standards bodies, regulators, and sector representatives to:
obtain increased sponsorship (pre-funded access) to more standards
develop new standards and update or withdraw old, outdated standards
ensure our standards meet sector needs and are fit for citation in New Zealand legislation and regulation.
Collaboration at the heart
Standards New Zealand and the Ministry of Health/Manatū Hauora together developed NZS 8134 Ngā Paerewa Health and disability services standard, which came into effect on 28 February.
Ngā Paerewa consolidates four individual standards from across fertility services, abortion services, home and community services, and health and disability services to provide greater consistency across these areas. It also focuses strongly on person- and whānau-centred services and will support more than 650 providers in meeting their Te Tiriti o Waitangi obligations. Providers of fertility services, primary maternity centres, hospices, overnight hospital inpatient services (public and private), age-related residential care, residential addiction, mental health, and disability services will be required to comply with it, benefitting New Zealanders who might be at a critical or vulnerable point in their life.
The standard was developed under our partnered development model, which provides flexible, affordable 'partnering' options. By allowing contributing organisations to share project management tasks with us, development costs can be substantially reduced. The model has proven very popular with organisations looking to work with Standards New Zealand. Furthermore, Ngā Paerewa received a massive 1400 comments when it went out for public consultation, so it really is the result of a true collaboration with the sector.
Standards New Zealand is proud of its role in providing independent oversight and project management to establish a consensus-built standard that will help bring efficiencies and cultural responsiveness to the health sector.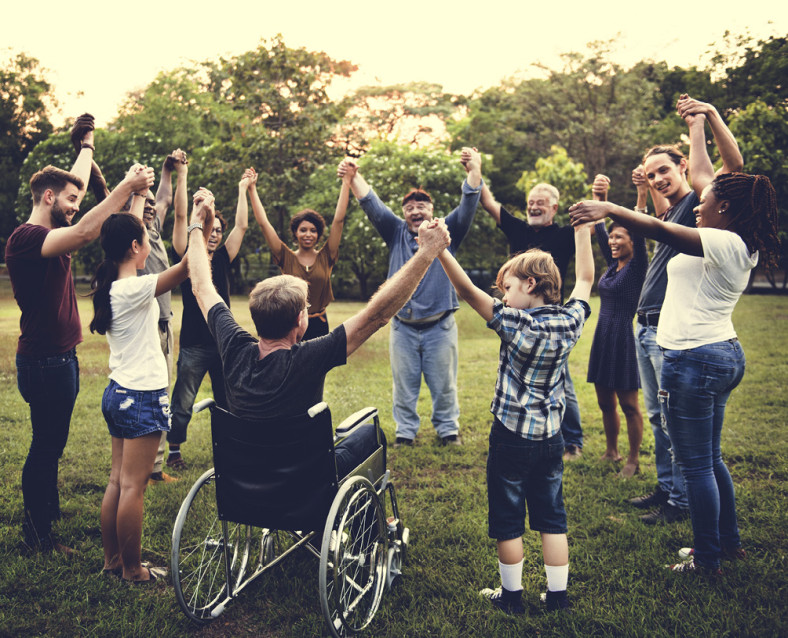 From a qualitative aspect, several key themes emerged.
A demand for much more regulator-sponsored (pre-funded) standards is still the main theme.
A demand for more affordable standards – especially those that are needed for compliance with regulations - is another overwhelming theme. This 'cost barrier to compliance' theme has been fairly consistent for many years as it is seen as the biggest obstacle to standards use.
The new website (launched in March 2021) has been well received. Along with positive feedback regarding its improved functionality and access to information, there were suggestions for improving the search and other functionality further.
There is a demand for updating obsolete standards and developing new standards where there is a lack.
'De-jointing' is at times an issue. When a joint standard is revised and updated, but there is no New Zealand funder (for example, a regulator or industry body), it can risk becoming somewhat Australia-centric and losing its joint Australia–New Zealand (AS/NZS) status. In the past year, 17 AS/NZS joint standards became AS-only standards. In 2020/21, 25 joint standards became AS-only, and in 2019/20, the number was 58. Standards New Zealand continues to work hard to find funding commissioners and committee members to support the revision of joint standards to help maintain their NZS status, relevance, and value.
Educating and informing
Raising awareness through marketing and communications
Standards New Zealand launched its new website with an e-commerce web shop and Online Library subscription service in March 2021. Over the past year, Standards New Zealand has further improved it by creating a more engaging browser experience with more regularly updated content that includes information to further enhance customer knowledge of Standards New Zealand's work and its value.
Ongoing marketing and communications activities while limited have helped to educate users in the areas of standards use, adoption, commissioning, and participation in their development.
To further increase brand awareness and perceptions of the value of its services and products, Standards New Zealand will participate in industry events during the 2022/23 financial year. Standards New Zealand prioritises sectors and associated events which are likely to present the best opportunity to secure new business.
International participation
Understanding and influencing international standards
Standards New Zealand participates in and supports the global standards and conformance system and is a country member of the International Organization for Standardization (ISO) and the International Electrotechnical Commission (IEC).
Standards New Zealand targets those ISO international committee participations on priority sectors and topics important to NZ Inc.
Internationally, we are seeing use of national standards bodies to help support climate change action. Consistent themes from our ISO international forums and meetings include standards development work in areas similar to Standards New Zealand's. These include renewable energies, carbon emissions reduction, energy efficiency, digital economy, transport, health and safety and building and construction.
Worldwide, protecting your data
By facilitating New Zealand's representation in international standards development and contributing to the major rewrite of ISO 27002 Code of practice for information security controls, Standards New Zealand has helped set the bar for cybersecurity around the world.
Millions of digitally connected New Zealanders – who expect their privacy and personal information to be protected from growing worldwide threats might be unaware that standardised specifications in cybersecurity, data, and identification management underpin every app, piece of software and technology, and cloud-based service.
So, the recent update of ISO 27002 – the first in almost a decade – will be useful for, among others, financial institutions and those in international distribution and food exports, by helping them provide a competitive edge and demonstrate compliance for certification.
Standards New Zealand continues to provide a gateway for participation in international standards development.