Tech innovation and standards
Standards New Zealand is supporting TechWeek'21.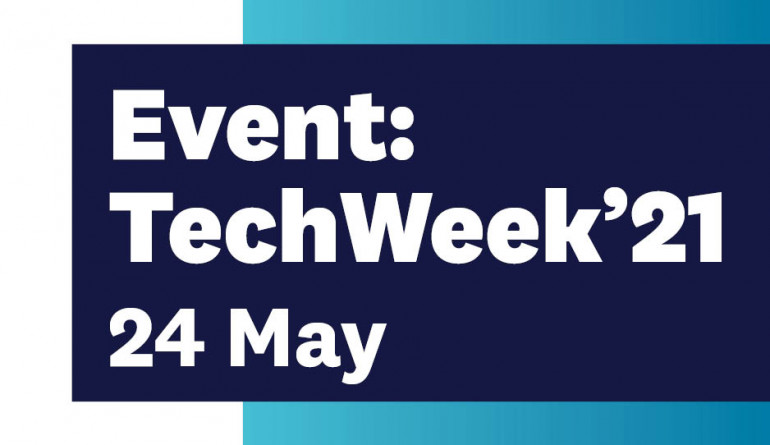 Join us at two sessions to hear from leading technology innovators at Compliance Audit Systems (CAS), Silverstripe and RedShield. Network, learn and discover new ways to integrate standards in your business. Come to one or both, in person or online.
Date: Monday 24 May 2021
Event 1: Building compliance goes digital – Time: 10:00am – 11:00am
Event 2: Taking New Zealand Tech to the World with standards – Time: 3:00pm - 5:00pm
Venue: Ministry of Business, Innovation & Employment Hīkina Whakatutuki, 15 Stout Street, Wellington
Presentations will be followed by a networking opportunity with tea and coffee.
Event 1: Building compliance goes digital
Time: 10:00am – 11:00am
World-leading digital technology simplifies complex building compliance audits.
Join us at our Techweek'21 event for a demonstration on how ACABIM enables human-guided, automated compliance auditing of building information models against legal documents such as the Building Code and Standards. ACABIM will support every aspect of the project lifecycle, from design through to construction and operation phases.
What is ACABIM?
Stay at the forefront of standards-based innovation. The ACABIM system, developed by Compliance Audit Systems (CAS), is set to revolutionise building design compliance auditing, helping the building industry be efficient, safe and future-proofed.
Dr Johannes Dimyadi and Prof Robert Amor of Auckland University, who are leading the development of ACABIM and their colleague, Minas Liarokapis, who is pioneering new robotics technology in the construction industry, will be showcasing their innovative compliance automation technology.
Standards New Zealand aims to make standards accessible in effective and useful formats, to increase their uptake and usefulness. ACABIM is an excellent example of what we are doing with our Value-Add programme – using standards content to provide greater benefits for end users.
Network and learn
This event will be particularly interesting for anyone developing digital products based on compliance and standards, and those involved in building and construction and anyone interested in digital innovation and finding new ways of making standards accessible.
Register to attend Building compliance goes digital(external link)
Event 2: Taking New Zealand Tech to the World with standards
Time: 3:00pm - 5:00pm
Start up, innovate and go global with standards.
Technology has been at the heart of innovation for New Zealand businesses and start-ups for decades. How can standards help New Zealand Tech businesses to gain a competitive edge?
Hear from two New Zealand Tech innovators leading New Zealand in the global digital economy, and the opportunities and challenges they have discovered on the way.
Andy Prow CEO of RedShield and Wayne Yarr CEO of Silverstripe will share how standards have helped remove barriers and contributed towards market differentiation in reaching international success.
Standards have been critical for success – from providing ease and efficiency, managing risk and accessing global markets to establishing trust.
Our International team will also share the benefits of getting involved in International Standards development committees and why you should play a part.
This will be an informative and useful session particularly for those in early stages of business hoping to grow into the international market, and those interested in finding out more about participating in international standards trends.
Register to attend Taking New Zealand Tech to the World with standards(external link)
We hope you can join us for these lively and informative events.