Smart home PAS aims to reduce peak energy use and bills
SNZ PAS 6012:2022 Smart home guidelines will help set the path for NZ households to connect to a smart network, reducing electricity consumption and bills.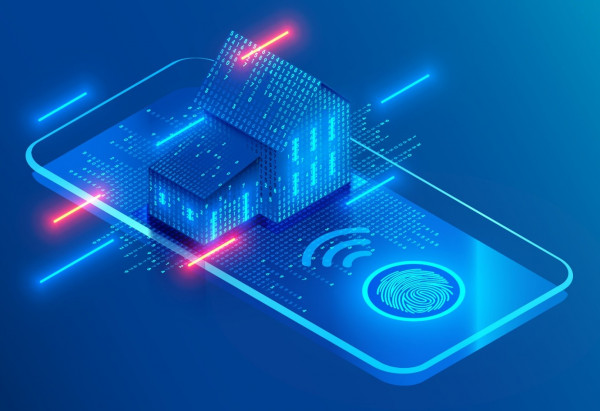 There are 1.8 million homes in New Zealand and demand for electricity is rising. Many home technologies such as TVs, fridge/freezers and home heating appliances getting larger and use more electricity, but the real game changer is the uptake of electric vehicles. The increased demand to charge EVs at home means we need to make sure we do not put further pressure on our electricity infrastructure.
To make sure that our grid remains stable and can continue to deliver the level of service NZ consumers expect, we need to change the way that we use energy in our homes, especially at peak times. We can do this by creating a network of smart home appliances that work together to reduce electricity consumption.
Standards New Zealand has worked closely with EECA (Energy Efficiency and Conservation Authority), which has commissioned several guidelines or Publicly Available Specifications (PAS). The latest PAS in its toolkit of energy efficiency advice will be SNZ PAS 6012:2022 Smart home guidelines.
How smart is your home?
This publication will provide step by step guidance to help New Zealanders understand what smart homes are, and where to start their journey to live in one.
A smart home isn't the building itself, but a clever system that links residential appliances together into a network. The network ensures the appliances in the home are operating as efficiently as possible, without changing how you use them. The smart home network also connects to the grid to help shift household demand to periods of least-cost electricity. This combination of appliance efficiency and demand shifting can significantly lower your electricity bill.
'Smartness' can be retrofitted to existing appliances or be built into new appliances. Retrofitting smartness to an existing appliance is easily done by plugging it into a 'smart' plug which can purchased for around $20.
Examples of smart appliances include washing machines and dryers, heat pumps, hot water cylinders, electric vehicle chargers, solar PV systems, home battery units, and lighting systems.
"Smart appliances bridge the gap between consumers and the grid. They learn how you use your appliances and provide you with the option to use them when demand can be met by more renewable energy at a lower cost." says Murray Bell, EECA's Group Manager of Strategy Insights and Regulations.
"Creating a smart appliance network in your home is simple and affordable for all households, whether rented or owned, and helps New Zealanders futureproof their homes ahead of electricity demand rising.
If we can all be smarter about our use electricity use, we can reduce the impact of this future demand." Murray says.
For everyone who uses electricity
Energy efficiency not only helps New Zealanders to save money and electricity, but also reduces the impact of electricity generation on the environment. When lots of people use electricity in their homes at the same time, the grid demand is too high to be met by cheaper, renewable energy sources. During this 'peak', electricity becomes more expensive and requires energy from other non-renewable sources.
Therefore, systems that support efficiency support everyone. EECA's sponsored Smart home guidelines are intended to help electricity consumers (that's you), public-facing businesses, and suppliers of smart home equipment and services to access best-practice guidance for smart homes. It'll be a touchpoint document containing relevant information, with pointers to more detailed information.
The Smart home guidelines introduce New Zealanders to the concepts of 'demand response' and 'demand flexibility,' and the opportunities they present.
Adapting the home and electricity grid to the rising demands of EVs
As New Zealand builds its electric vehicle infrastructure and new demands are placed on home and workplace power consumption, Smart Home technology will help integrate appliance demand response and demand flexibility, so that consumers' needs can be better met by renewable electricity at least cost. By transitioning to a smart home, you can ensure that you are using the right amount of electricity when you need it and saving money and energy when you don't.
Coming to fruition – time to have your say
DZ PAS 6012:2022 Smart home guidelines is now open for public consultation, which will inform the final draft. Watch this space for details on the final publication in the next few months.