Reviewing standards for the future integration of hydrogen
Standards New Zealand is working towards enabling the integration of hydrogen to support a New Zealand low-carbon economy.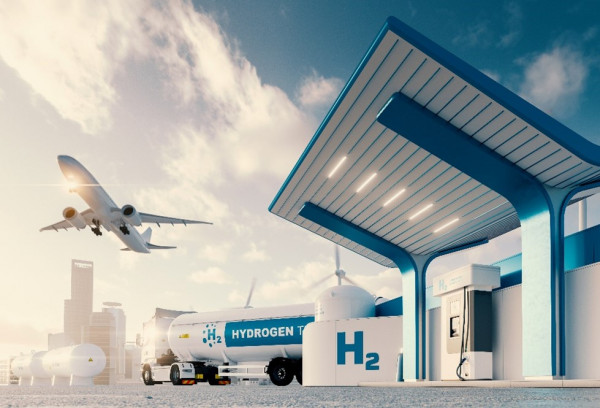 Senior project manager and energy sector specialist Chris Forsman recently presented at the H2 2 Zero Summit at Te Papa, Wellington. Here he shares the plan for how standards will help set the path for good practice in this energy of the future.
Why standards?
Using hydrogen as a reliable and safe form of energy is new territory, not just nationally but globally.
Like any energy, hydrogen is not without its risks and standards developed to support its use will need to provide good practice advice for safety, energy efficiency and performance. Workers need to feel safe working with it, consumers need to feel safe using it in their homes and workplaces, and technical specifications need to ensure the systems in place operate as they need to – efficiently, reliably, and consistently.
With hydrogen set to change the way the world manufactures and uses energy, international standards will make sure nobody is reinventing the wheel in this emerging field. New Zealand standards will allow adaptation for our country's unique infrastructural, regulatory and geographical needs.
Innovation that does not incorporate standards runs the risk of being short lived, as it's the overarching contribution of experts' knowledge that makes sure the innovation is sustainable. The planned roll-out and ultimate success for the integration of hydrogen in this country will first and foremost come down to active industry participation.
If we don't actively participate in the international development of standards, then we risk leaving the destiny of this country in the hands of others. We welcome industry experts to get in touch, so if you think your knowledge and skills could contribute towards the activities of our technical advisory groups, standards development committees, or sub-working groups, complete an expression of interest.
Become involved in standards development
The hydrogen standards framework
In 2019, WorkSafe – Energy Safety commissioned Standards New Zealand to look at what we could do to enable the integration of hydrogen as an alternative to fossil fuels and as an industrial feedstock. We developed a standards framework and, taking a practical application perspective, identified 10 key areas: safety, inspection, validation, metering, fuel station equipment, fuel station design, network distribution, production, purification, and mobility.
We assessed which areas were cited in regulation so as to determine the gaps from a local and international standards perspective. We then held a sector-wide scoping workshop and the feedback contributed towards an in-depth standards review prioritisation plan presented to the regulator.
As hydrogen is progressively integrated into New Zealand's energy landscape, we will be seeking further expert advice on whether these standards remain fit for purpose.
Technical advisory group
Standards New Zealand formed a technical advisory group of energy sector experts (separated into sub-working groups) to review those standards outlined in the framework.
We split the task into two parts. The first dealt with hydrogen production, purification, fuel station equipment, and fuel station design. The second concerned mobility, safety, network distribution, and inspection. The outcome was a suite of standards solution recommendations and a proposed multi-year standards implementation strategy.
Standards implementation strategy
This strategy dovetails into the cross-agency regulatory settings review that is currently under way, and also considers the impact of the Climate Change Response (Zero Carbon) Amendment Act 2019, the Carbon Neutral Government programme (CNGP) 2025, and the Ministry of Business, Innovation and Employment Hīkina Whakatutuki (MBIE) Building for Climate Change (BfCC) Programme.
Hydrogen ecosystem integration
A hydrogen-based ecosystem is complex and involves six ministerial portfolios. The ecosystem involves the existing gas network, onsite hydrogen production, and a variety of distributed energy resources that feed into 'microgrids'.
Technological advances in microgrids and utilising renewable energies for remote regions such as islands and farms outside of local grid reticulation are proving effective and sustainable. An example of this type of system is the HyLink™ renewable energy system, which has been trialled and demonstrated by Callaghan Innovation on Matiu Somes Island in the Wellington harbour since 2014.
HyLink™ renewable energy system(external link)
Energising the future with a three-phase approach
Three stages will help phase in the use of hydrogen.
Stage 1: Stationary energy and storage
Assets that already support the existing natural gas network could directly feed medium- to large-scale industry, as will an in-development multi-megawatt hydrogen facility powered by renewable energy similar to the geothermally powered Halcyon plant north of Taupo. Heavy transport sectors including shipping, rail, and aviation will be the target for high-purity hydrogen. Excess hydrogen can be stored and converted back into electricity as demand dictates or converted to another form of energy carrier, such as ammonia, for either export or conversion at the destination.
Concentrating on these assets first enables us to create an economy of scale centred around existing regional energy hubs. This will help drive production costs down and incentivise further investment and innovation for developers of hydrogen systems.
Stage 2: Semi-centralised hydrogen distribution
Pipeline infrastructures may yet be uneconomic or many years away. Utilising the existing road and rail network to mobilise liquid hydrogen (LH2) tanks and compressed hydrogen (CGH2) will work similarly to current petrol and diesel distribution, with tube-trailers and containers to distribute to smaller industrial-material-handling businesses and refuelling sites (with on-site conversation equipment).
Stage 3: Centralised hydrogen distribution
This will occur once the challenge of blending hydrogen and biomethane into the existing national gas network has been resolved. In the meantime, NZS 5442:2008 Specification for reticulated natural gas will be updated, with that work due to commence starting early next year. It is also expected that by 2024, International Electrotechnical Commission (IEC) and International Organization for Standardization (ISO) standards for residential gas appliances will be far enough advanced for adoption in New Zealand.
Distributed generation (for example, using microgrids) also plays a key role. Local hydrogen production in remote locations or in situations where electricity is primarily provided by renewable energy systems will provide carbon-free fuel gas that could be used for instant hot water heating and other hydrogen-burning appliances.
Standards setting the path for safety, efficiency and reliability
The integration of hydrogen will take several years, supported by the adoption and modification of international standards and revisions of joint (Australia and New Zealand) and New Zealand-only standards. Standards play a key role in the framework and regulatory systems that will ensure hydrogen is a safe, reliable, and efficient fuel of the future.
Starting this process with reviews and a concerted multi agency approach keeps everyone on the same page. Watch this space or subscribe to Touchstone for updates.