Our finger on the pulse of change at Primary Industries Summit 2021
We were at the Primary Industries Summit in Christchurch, keeping our finger on the pulse of change. And change is coming . . .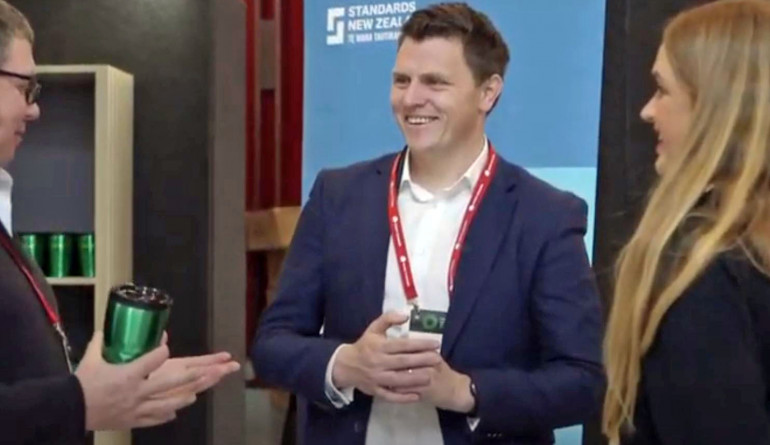 Contributing nearly $50 billion a year to New Zealand's economy (and growing), the primary sector is a behemoth of a sector.
The Primary Industries Summit at Christchurch in July saw Standards New Zealand join with over 500 attendees from across primary industries, to keep our finger on the pulse of change.
And change is coming.
A number of critical themes were evident throughout the two days. Climate Change, a need for adaptation and solutions, the need for partnership and working together and a strong demand for quality sustainably produced products.
We took learnings from the industry experts sharing their knowledge and defining pathways for adaptation and value.
A shifting landscape
While New Zealand is geographically isolated, the problems and solutions are not isolated, as we need to think internationally. Global issues, in a global stage, impacting global markets.
Extreme weather, shifting seasons, changing consumer preferences, tighter regulations and an urgent call for environmentally sustainable practice and carbon zero are just some of the changes the sector is witnessing.
The sector has weathered the COVID-19 storm well however, and those across industries are stepping up. No farmer wants to leave the land worse off than they inherited it. While no individual created the problem, it will take all involved to adapt and respond. While the bar is raising, everyone in the sector is owning the challenges. It's going to be a bumpy journey but the commitment is there and New Zealanders should be proud of our nation's approach to farming and how the industry is embracing innovation to find solutions.
Larger markets are looking to know what New Zealand's sustainability strategy is and for proof that we are delivering on that across the end-to-end supply chain. Methods like regenerative agriculture can support a transition to more sustainable food and resource production, whilst restoring the quality of waterways, increasing carbon sequestration in our soils, reducing greenhouse gas emissions, improving food quality and safety, and allowing healthy ecosystems to flourish.
Changes in consumer behaviour show people are more conscientious, values-aligned and willing to pay for sustainably resourced produce.
Agricultural leaders agree that regenerative agriculture has currency. New Zealand is fortunate in having a natural national competitive advantage in fertile soils, fresh air and water, good climate and a global perception of quality.
Change starts with standards
You can't manage what you can't measure and everyone needs to know their base number. Standards can help where there are variations in tests and methods.
Standards have been at the core to breaking down barriers to global trade and assurance of quality and there are standards available to support producers and industry with animal welfare, climate change adaptation and environmental management, machinery and agrichemical use, water usage and condition, organic production and market access.
While small and isolated, New Zealand is seen globally as a thought leader. We've always innovated, but the rate of change is accelerating.
'He waka eke noa', all in one canoe together, sums up well how New Zealand, through partnership between industry, producers, government and regulators, will respond to the shifting landscape. Determining policy and regulations that can accommodate rapid technological change goes hand in hand with standards, which set the benchmark for consistency, efficiency and quality. As consensus-built solutions that involve all stakeholders playing their part, standards can help in managing future and present risks that threaten the prosperity of our primary sector. It was a privilege to be at the summit and amongst so many people committed to the sector and New Zealand's growth.
Standards New Zealand is here and we are keen to help.
Find standards for your industry or business on this website. If you are a policy writer or regulator and wish to adopt international standards or revise or develop new standards, Standards New Zealand are ready to take your call.