New guidance leading the way on electric vehicle use at commercial premises – funded for free public download
Be at the forefront of future transport with two new publicly available specifications (PAS) for electric vehicle chargers.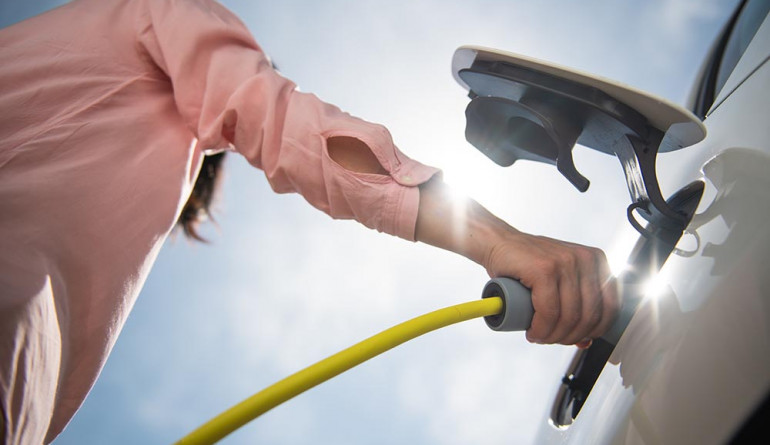 With around 600 new electric vehicles (EVs) registered each month and a nationwide fleet of over 26,000 EVs (from just 39 registered vehicles in 2013) there's no denying New Zealand is on the cusp of an EV evolution.
With over 3.5 million registered in New Zealand, the market potential for adoption of EVs is considerable. While most are owned for residential needs around metropolitan areas, more businesses are turning to EVs for commercial fleets.
Here's where the newly published PAS commissioned and sponsored by the Energy Efficiency & Conservation Authority (EECA) will support adoption of this emerging technology for future-proofing New Zealand businesses.
Best practice developed by experts
If you are a New Zealand business owner thinking about purchasing an EV for your fleet, or you are a provider of electric vehicle supply equipment (EVSE) or associated EV charging services, then this guideline is for you. SNZ PAS 6010:2021 Electric vehicle (EV) chargers for commercial applications offers best practice guidance on how to specify and select commercial EV chargers for plug-in type EVs, and how to optimise for safe and efficient charging of vehicles at commercial premises.
The PAS was prepared by representative experts from the motor industry and transport sectors, electrical engineering, energy retailers, WorkSafe, Waka Kotahi NZ Transport Agency, EECA and the Electricity Authority. The PAS was went out for public consultation and comment during March 2021.
Standards New Zealand Senior Project Manager, Chris Forsman says, 'a standardised approach supports connectivity of chargers to vehicles as well as addressing the need for appropriate load balancing across New Zealand's electricity network, thereby reducing consumer energy costs through greater efficiency.'
EECA's Strategy General Manager Dr Marcos Pelenur agrees, 'the specification gives practical guidance on cable connections, charging procedures, and best practice for all potential commercial applications such as carparks, apartment buildings as well as standalone publicly available chargers.'
Join the race to net zero carbon 2050
Government is leading the way for improved EV infrastructure with Hon. James Shaw, Minister for Climate Change, recently announcing 422 new EVs and improved charging infrastructure across the state sector, aimed at reducing carbon emissions by over 11,000 tonnes over the next ten years.
Hundreds of new electric cars for state sector — Beehive.govt.nz (external link)
Commercial adopters will contribute towards New Zealand reaching its net zero carbon emissions 2050 target thereby reducing reliance on fossil-fuel use, as well as ultimately saving money running their fleets.
Thanks go to EECA and all the committee members for contributing to this important PAS. Free public access to a PDF copy of the PAS has been funded by EECA, who identified that easier access is a key factor to the PAS being effectively used.
Having the PAS funded by EECA fits strongly with Standards New Zealand's strategy of working with regulators and industry, to get more standards pre-funded as well as enabling better access to standards that make a difference to the wellbeing of New Zealanders.
SNZ PAS 6010:2021 Electric vehicle (EV) chargers for commercial applications(external link)
SNZ PAS 6011:2021 Electric vehicle (EV) chargers for residential use(external link)