Is your mask made to standard?
In today's world, face masks are essential items that can protect nearby people from potentially infectious particles. However, they work best when the design, materials, fit and level of filtration are up to standard.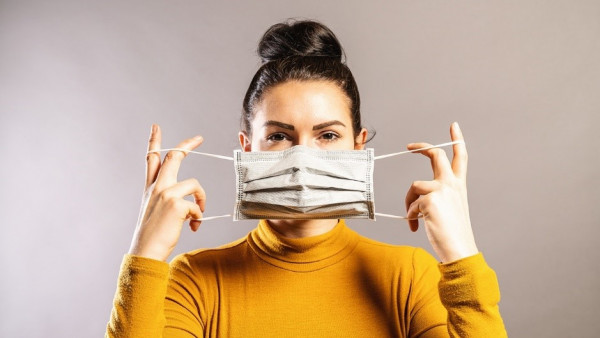 So which masks meet standards?
Not all masks are created equal. There are different masks for different purposes and even different standards for different components. Some materials, for example, can cause an allergic reaction, so a manufacturer might look to the ISO 10993 "biocompatibility" series when designing a mask for those with sensitive skin.
Likewise, a range of international standards can be applied to single-use surgical masks that create a barrier between the wearer's mouth and nose and the immediate environment. In particular, ISO 22609:2004 sets out fluid resistance requirements, while EN 14683:2019 Annex B deals with bacterial filtration efficiency, and EN 14683:2019 Annex C concerns breathability.
Respirator masks, meanwhile, have different requirements and associated standards. AS/NZS 1716:2012 Respiratory protective devices, for example, covers particulate filtration efficiency, breathability, fit and leakage, while the ISO 16900 series provides a universally agreed benchmark for respiratory protective devices. The latter aren't manufactured here, but we maintain observer rights to monitor any changes with the standard.
International experts set the bar for your safety
To ensure each element specified by a standard meets users' needs, teams of experts have been involved.
Seeing as New Zealand's needs regarding masks do not differ from other countries', and masks are generally produced overseas, the standards that underpin mask manufacturing are largely international. In this context, global standards are a good solution as development committees can call upon a much broader pool of industry experts.
The International Organization for Standardization (ISO) and the International Electrotechnical Commission (IEC) provide many standards related to health and medical equipment needs. At the start of the pandemic, in 2020, they made access to more than 30 standards and their national adoptions free in order to support new businesses manufacturing urgently needed equipment to standard.
Free availability of COVID-19-related ISO & IEC standards
Is your mask up to scratch?
Wearing a mask might not be enough if the fit is poor or the material doesn't filter tiny particles. It's here that AS/NZS 1716 comes in. Its "breathability" requirement is stronger for P2 masks than for N95 and KN95 models. It also requires that the fit of masks be tested on real people to assess leakage; there is no "fit test" requirement for N95 masks. In short, AS/NZS 1716 sets the standard for the type of mask you should be wearing for best effect.
More information on mask wearing is available from the Ministry of Health Manatū Hauora.
Types of face masks — Ministry of Health Manatū Hauora(external link)