International Women's Day reminds us of the importance of gender equality and inclusivity
This International Women's Day, 8 March, we're joining the conversation with #IWD2022 under the global theme "Gender equality today for a sustainable tomorrow".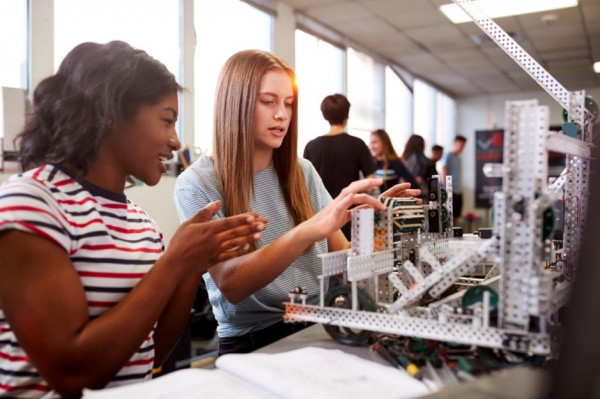 Let's recognise the contribution of New Zealand women who are representing their industries and our country on New Zealand and international standards development. These industry experts are leading the response on climate change, forging developments in engineering, safety and security and shaping best practice in farming, health and governance to build a more sustainable future for all.
New Zealanders have much to be proud of
Women's equality has a long history. As the first self-governing country in the world to acknowledge women's right to vote in parliamentary elections in 1893, New Zealand ranks amongst the top countries for equality, setting the standard by which many other countries have followed. Women have held some of the most powerful and high-profile public offices, from prime minister and governor-general to attorney-general and chief justice.
Thank you to so many inspirational women
Standards happen through the contribution of technical experts, often with decades of industry experience under their belts. Acting National Manager Standards New Zealand Silvie Zantza recognises how much women have contributed to this:
"Women have played a crucial role in standards, from those on our Standards Approval Board and staff to the women leading and contributing towards committees across every industry and sector we work with. New Zealand women lead the contribution on international committees in traditionally male-dominated areas like IT systems and cyber security, forensics, climate change science, fire engineering, and farming. This is to be celebrated and encouraged."
Declaration for Gender Responsive Standards and Standards Development
In 2019 Standards New Zealand signed the Declaration for Gender Responsive Standards and Standards Development initiated by the United Nations Economic Commission for Europe (UNECE), which supports Sustainable Development Goal number 5: Gender Equality.
The women leading standards development today set the path as role models for young women of tomorrow to follow, in building the standards of the future for emerging sectors, with technology as yet unrealised. We celebrate the inspirational women contributing, leading and shaping change for a sustainable tomorrow.
Gender Responsive Standards Declaration — United Nations Economic Commission for Europe (UNECE)(external link)
United Nations Economic Commission for Europe(external link)