Standards development work programme
We maintain a programme for the development and review of Australian/New Zealand (joint) standards and New Zealand-only standards. This also involves adopting ISO and IEC international standards. The programme focuses mainly on building and construction and electrical and gas safety. We also develop and maintain standards in the energy efficiency and product safety areas. A large proportion of the programme consists of joint standards where Standards Australia holds the secretariat. We currently hold the secretariat for two joint committees in the energy safety sector.
The next 12 months
Standards work scheduled at time of publication
Building and construction – 8 confirmed
Standards New Zealand is developing standards in areas such as timber-framed buildings, fire-fighting equipment and engineering design.
Energy safety and efficiency – 16

confirmed
Standards and publicly available specifications will cover topics such as hydrogen energy, and fuel-cell and electric-vehicle technologies.
Primary sector – 1

confirmed
Work on a long-anticipated revision of the dairy herd testing standard will continue.
Transport and logistics sector – 1

confirmed
A 'heavy vehicle towing connections' standard is being developed.
Safety of household and similar electrical appliances sector – an estimated 35 to

50

to be published
Standards New Zealand is also developing a series of joint Australian/New Zealand standards for the safety of electrical equipment, appliances, and small power transformers with respect to persons, livestock and surroundings.
Priority sector engagement
Building and construction sector
Standards New Zealand continues to seek out strategic partnership agreements with key stakeholders to develop medium-term standards development programmes.
Standards New Zealand is in the process of finalising a strategic partnership agreement with BSP, the building regulator. This will afford Standards New Zealand a medium-term planned approach to its work with BSP, with a five-year work plan and shared objectives to ensure each party's goals are supported.
Energy efficiency and energy safety sectors
Standards New Zealand is reviewing and updating its three-year contracts with both EECA and WorkSafe – Energy Safety and will align these to the strategic partnership agreements. The agreements are positioned to take our relationship with these organisations from transactional contract relationships to truly transformational partnerships where we are aware of each other's needs and objectives on a long-term basis.
Health sector
Following the success of the complex revision of NZS 8134 in the previous reporting year, Standards New Zealand is exploring and growing relationships within the health sector.
Standards New Zealand is also reviewing aged medical equipment standards. We have established a programme of work with a directive to ensure that we keep the sector up to date with any changes or reviews of our joint and aged standards programmes of work so that we can leverage opportunities.
Primary industries sector
Standards New Zealand continues to engage with the Ministry for Primary Industries/Manatū Ahu Matua and industry bodies, such as DairyNZ. The use of standards in this sector is complicated. Specifically, the regulator has a history of working with other standards bodies

(5

)

or developing their own standards specific to New Zealand requirements and the regulatory framework within which they work.
For Standards New Zealand, the opportunity here is to support the sector in its commitment to reducing barriers to trade. Standards New Zealand continues to encourage the sector to participate in ISO international committees.
Standards New Zealand also continues to engage with the primary industries sector through its aged standards work to ensure that any standards being used are up to date and fit for purpose.
(5) For example, Food Standards Australia New Zealand.
Agrichemicals in the mix
Herbicides, insecticides, fungicides and the like are critical elements for the multi-billiondollar primary sector. But such substances need to be managed safely, responsibly and effectively under the law, which is where NZS 8409 Management of agrichemicals comes in.
The recent revision (the first in 20 years) covers environmental needs as well as the use, transport, storage, handling, labelling and disposal of agrichemicals. It also reflects regulatory changes from 2017 and allows for the use of new technologies.
Keeping the standard updated ensures exporters can comply with quality assurance programmes such New Zealand Good Agricultural Practice (NZGAP) in order to sell produce abroad.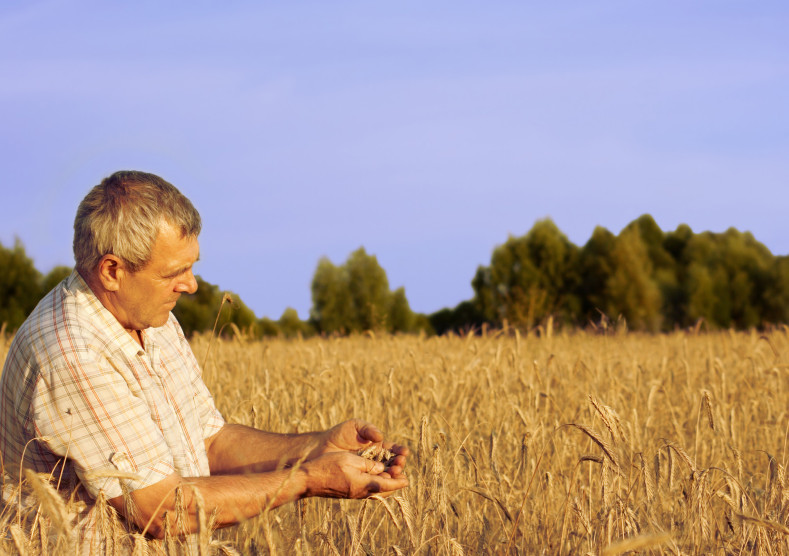 Local government
Standards New Zealand engages with central government regulators that impact local government work and areas of reform that central government is currently progressing. Key examples include the Ministry for the Environment/Manatū Mō Te Taiao,

Waka Kotahi NZTA, Te Waihanga/New Zealand Infrastructure Commission, Taumata Arowai and the Three Waters Reform programme. Standards New Zealand will continue to encourage local government representation on standards development committees.
Another area we are exploring is the development of publicly accessible specifications (PAS, or voluntary guidelines).
Environment
Standards New Zealand engages with several government agencies working on environmental policy based on New Zealand's obligations and treaties. As such, there is an increased focus on international standards to ensure consistency in New Zealand and to meet the expectations of international partners.
As well as adopting international standards, international standards can sometimes be modified to include a New Zealand perspective. Standards New Zealand encourages regulators to consider modifications that could incorporate the principles of tikanga and Te Ao Māori to support New Zealand's commitment to Te Tiriti o Waitangi in the areas of conservation and climate change resilience.
Standards New Zealand will continue to contribute to the Ministry for the Environment's draft national adaptation plan.(6

)

Standards New Zealand

is also committed to working with standards development committees to ensure that they consider adaptation and climate mitigation in the development of relevant standards.
(6) The intent of the national adaptation plan is to help sectors and communities prepare for and build resilience in the face of climate change.
Chairing the Digital and Data Standards Community of Practice enables Standards New Zealand to share the standards value story.
Standards New Zealand continues to be involved in the Mandated Standards work led by Stats NZ. Although Standards New Zealand has not yet contributed to the development of these standards, we have advised on some aspects.
Although the digital sector generally uses international standards, Standards New Zealand still has a role to play. Standards New Zealand's engagement strategy is focused on increasing the level of involvement of the New Zealand digital sector in international standards development committees.
Standards New Zealand is in discussions with the Department of the Prime Minister and Cabinet regarding standards for the Internet of Things and continues to advise and provide feedback through the interagency working group.
MBIE's work on the Industry Transformation Plan (ITP) has a strong focus on digital and data capabilities. Standards New Zealand has refreshed its relationship with the relevant policy teams in MBIE and the Ministry for Primary Industries/Manatū Ahu Matua. These agencies support Standards New Zealand's involvement as the ITP projects mature, particularly in the digital technologies and data interoperability for farm programmes.
Transport
Waka Kotahi NZTA has been identified as a regulator that could benefit from a strategic partnership agreement. Standards New Zealand is engaging with Waka Kotahi regarding the benefits of working more collaboratively and strategically.
Moving to protect road and rail workers
When moving dangerous goods, safety and efficiency are paramount. With this in mind, Waka Kotahi New Zealand Transport Agency and representatives from related sectors such as environmental protection, enforcement, emergency response, waste management, and health and safety wanted to set out good practice requirements. The United Nations' model regulations for the transport of dangerous goods formed the foundation for NZS 5433 Transport of dangerous goods on land and the associated handbook, Standards New Zealand HB 5433 UN dangerous goods list – two
documents developed to meet New Zealand's unique requirements.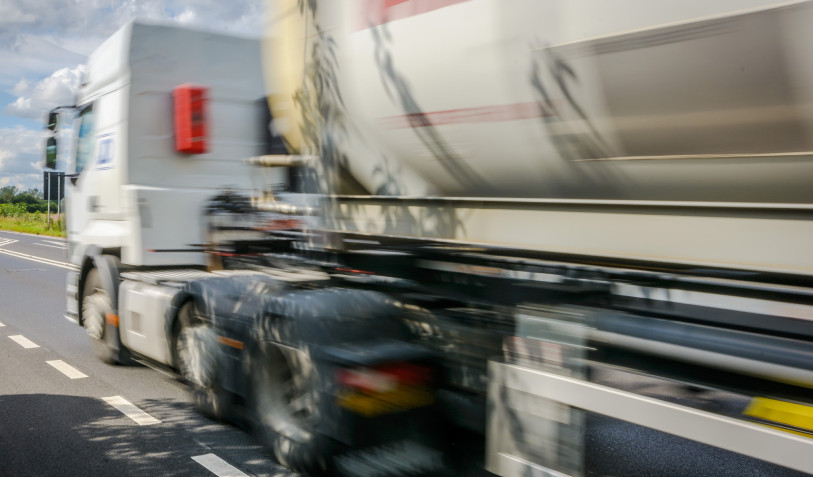 Commercial and sectors
Marketing and communications
We will continue to tell Standards New Zealand's 'value proposition' story, as well as profile committee members, staff, commissioning bodies and their work, through web and social media content.
Regular newsletters are providing an effective way to reach stakeholders.
We have an ongoing schedule for auditing and refreshing our website content.
We intend to promote and celebrate our work and key events and develop promotional material to help tell our story.
Access to standards solutions
Standards New Zealand is updating international reseller strategy and agreements, with a focus on meaningful partnerships and gaining good revenue.
Standards New Zealand will create bespoke Online Library catalogues for peak member bodies to provide easier access to relevant standards for users and allow standards to be used in more meaningful ways.
We continue to approach regulatory bodies that cite standards in their regulations to ensure they have access to relevant standards.
We continue to partner with regulatory bodies for sponsorship opportunities for their cited standards, so as to promote compliance and good practice and reduce cost as a barrier to using standards.
Sector engagement
Actively engaging the health sector is a key focus for 2022/23.
We intend to attend key priority sector conferences and events to raise awareness of our services and products, as well as facilitate focus groups for all priority sectors to gain more insight about what is important to them and how Standards New Zealand can support their sector.
Along with meeting commissioners (past, current, and potential) face to face every month, we will regularly engage with our Top 20 stakeholders(7

)

to maintain and grow relationships and secure new strategic partnership agreements.
'Community of practice' participation will help us build stronger connections with central agencies and regulators.
We can also use the aged standards catalogue to increase interest, engagement and involvement of stakeholders in standards reviews.
(7) Our Top 20 stakeholders include WorkSafe – Energy Safety, Waka Kotahi NZTA, MBIE BSP, EECA, Ministry for the Environment (MfE), and BRANZ (Building Research Association of New Zealand).
ICT roadmap implementation
The ICT roadmap project was implemented in March 2021 with the launch of an improved Standards New Zealand website that includes e-commerce and Online Library subscription service portals. It was the final deliverable of the ICT roadmap project that was initiated in May 2018 to refresh all our technology platforms and applications.
We are continuing to improve the website. The intent is to improve user experience by making it easier to navigate the website and find information, optimising the web shop and Online Library subscription service, and ensuring that the website complies with the All of Government web and accessibility standards.
The number of visitors to the web shop has remained consistent since the new website was launched. In 2021 720,971 people visited our website, but the number of page views has dropped significantly given the improvements we have made to help people to navigate the site more easily. Overall, user feedback about the new website has been positive.
Benefits realisation
Some of the early benefits of the new website include:
a better user experience and more self-serve functionality to help users complete end-to-end purchase processes seamlessly
sponsored standards being integrated with the shop, which helps prevent accidental purchases
an enhanced Online Library capability that allows self-management of the subscription service
an easier, streamlined sign-up process for the Online Library and Asset Plus services
better management of customer debt, which now totals less than $10,000 – a significant reduction from about $150,000 previously. This is also supported by an improved operational process of following up on debt in combination with improved technology that prevents it from accumulating in the first place
scalability (the ability to expand the products and services on offer, such as network PDFs)
a flexible pricing model that makes it easier to vary prices
a reduction of the risk from legacy systems that were running out of support.
Future work
Standards New Zealand will:
continue the programme of website and web shop improvements based on the feedback from customers and evolving business needs (for example, with better search engine functionality) as funding allows
introduce new products and services (for example, new digital formats and multi-user PDFs)
enhance the Online Library service to allow subscriptions to ISO and IEC international standards
migrate the website to Amazon Web Services (AWS)
explore options for improving the digital rights management (DRM) functionality.
Blazing a trail in fire safety systems
When a fire is raging and lives are on the line, firefighters want to know what to expect inside the building and whether they'll be able to apply or adapt modern standard operating procedures. As such, fire-fighting practicalities need to be considered while a building is being designed, rather than after the fact, and it is here that building regulation standards can help.
Two rounds of public consultation provided around 600 comments that helped shape the recent revision of NZS 4510 Fire hydrant systems, which considers the roles of building designers, regulators and first responders.