Sanjai Raj
New Zealand Standards Executive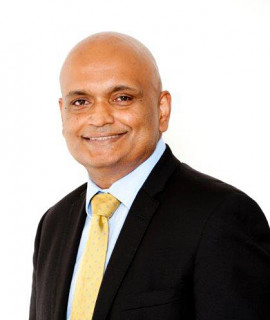 The Chief Executive of the Ministry of Business, Innovation and Employment (MBIE) appointed Sanjai Raj New Zealand Standards Executive pursuant to the Standards and Accreditation Act 2015. Sanjai is the General Manager Market Integrity within MBIE's Te Whakatairanga Service Delivery Group.
Sanjai's previous roles include Official Assignee for the central region and later Group Manager, Radio Spectrum Management & Energy Safety within the former Ministry of Economic Development. He brings over 26 years of public sector experience to the role, principally in administering and enforcing regulations and related statutory delegations.
Sanjai holds a Bachelor of Arts and a Masters of Public Administration, focused on service delivery issues in the public sector.