Malcolm MacMillan
National Manager, Standards New Zealand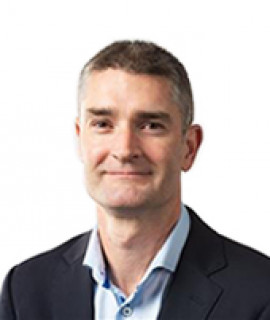 Malcolm leads Standards New Zealand's team of 32 staff, including carrying delegated authority for the statutory officer role of New Zealand Standards Executive, under the Standards and Accreditation Act 2015. He brings a background in strategic and operational leadership across the Government sector, including design and delivery of regulatory reform initiatives and programme delivery across a range of sectors. He is very familiar with the standards and conformation world having working experience with New Zealand Standards, accreditation, certification, licensing, registration, audit, performance review, and quality management and assurance schemes during his career.
Relationship management, engagement and collaboration with stakeholders is at the heart of Malcolm's role and he has seen first-hand how standards benefit those in the diverse sectors he has worked in, including building and construction, health and safety, primary industries, housing, COVID-19 response, emergency response and recovery, aviation security, and central and local government building and planning functions.
Malcolm has worked across a range of government agencies, often working closely with leading industry organisations both domestic and international, represented New Zealand and our interests at international forums and general assemblies, fronted select committees and cabinet meetings, and been on an advisory oversight committee for an independent accreditation body.
Malcolm also leads the strategy for this 91-year-old organisation, as it continues its important role as the national standards body, within the Ministry of Business, Innovation and Employment, and as a member of the International Organization for Standardization (ISO) and membership of the International Electrotechnical Commission (IEC) via the IEC National Committee of New Zealand (NCNZ).