Danielle Aberdeen
Manager, Commercial and Sectors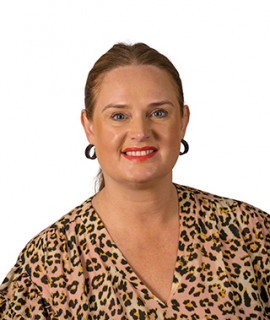 Danielle and her team deliver key initiatives within the Standards NZ business strategy and support its day-to-day operations. The team is responsible for increasing the prominence, relevance, visibility and protection of standards in New Zealand within a financially sustainable business model.
The team is focused on understanding and pursuing opportunities for standards to play a greater role in New Zealand's priority sectors. They also pursue connections with the international standards development work of the ISO and IEC, champion new digital content models and technologies to make standards more accessible, and drive Standards NZ's new approach to working with third parties on value-added products and services.
This work maximises the impact of standards on the New Zealand economy and grows and diversifies Standards NZ's products and services.
Danielle has both private and public sector experience, which spans business development, stakeholder engagement, commercial, digital solutions, account management and client relationships. She brings valuable experience from her 13 years at PwC, where she developed effective growth and client development strategies across multiple market segments and service lines.