New Zealand Standards Executive's foreword
Standards supporting a better New Zealand
Behind Standards New Zealand's work lies a system that adds considerable value to our economy and way of life, helps industries and markets thrive, and provides market access and interoperability as well as assurance and trust to consumers across the whole value chain. Standards, shaped by the industries that use them, provide clarity and compliance expectations across our regulatory framework and support efficient trade practice and consumer protection in multiple sectors.
The work of all those who make up our national and international standardisation system goes much deeper than any individual standard. Together, our committee members, commissioners and sponsors, the team at Standards New Zealand, and the Standards Approval Board contribute the standards, compliance tools and good practice that make businesses, services and products safe, reliable, innovative and robust.
This report offers context and insight into the important work – both under way and completed in 2022 – of your national standards body. It is work that contributes towards our economic growth and prosperity for a better New Zealand.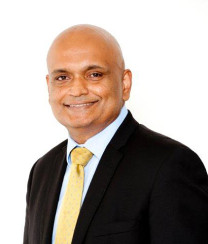 Sanjai Raj
New Zealand Standards Executive
General Manager Market Integrity, Ministry of Business, Innovation and Employment
National Manager's foreword
Building on the pillars of change and good practice
Tēnā koutou,
I'm pleased to present our 2021/2022 annual report to shine a light on the role played by Standards New Zealand in helping grow New Zealand for all.
This year has seen strides made in projects that have the potential to bring positive impacts and change to our national energy provision and adoption of renewable energies and built environment. When looking at individual standards that are technically complex or of relevance to niche trades and skill sets, it's easy to forget that they play a much greater role beyond their specialist content.
Impact on a macro and micro scale
Standards are not developed in isolation; rather, they are the solution to a need. As consensus-agreed good practice developed by committees of subject matter experts with decades of knowledge, they shape how we do things and are tools used for bigger national or international change initiatives happening right now. These initiatives include ongoing digitisation and climate change response.
Ongoing digitisation: Standards support our busy lifestyles and interconnectedness in helping us access information anywhere, anytime, safely, securely, and with confidence. They underpin the global digital infrastructure so that we can bank, connect socially, email, work, collect data, and present online.
Climate change response: Standards revised across the building sector have incorporated considerations to encourage innovation in renewable material use and make buildings more durable and fit for purpose. We are also helping to set the pathway for renewable energy use and decarbonisation through biofuel, EV and hydrogen adoption. Publicly available specifications for electric vehicle (EV) chargers in both homes and workplaces have been developed to help expand and standardise infrastructure as use grows. This year also saw the commissioning of smart home guidelines that can help manage energy efficiency to improve grid stability during peak demand. In line with government needs and international trends, creating standards that respond to our shifting environment remains a priority for the coming years.
Diverse standards touching every aspect of life
Along with developing standards that help address issues of national and international significance, we've contributed to 83 International Organization for Standardization (ISO) and International Electrotechnical Commission (IEC) standards and 217 joint Australian/New Zealand standards. These underpin the safety, efficiency, interoperability, and operation of a diverse range of aspects, from expert medical equipment that saves lives to the plumbing throughout your home, and even to guidance on flushables to protect human health, water infrastructure, and the environment.
For all New Zealanders
Several New Zealand standards and publicly available specifications were published during the reporting period, leading good practice in agriculture, construction, safe transportation, gas and liquid fuel, and fire safety.
We've worked with committee representatives from large industry organisations, ministries and government departments, regulators, and small to medium enterprises – and to each of those experts giving their time to standards I remain in awe and give thanks. We've also highlighted the role played by our many women subject matter experts to encourage others in building greater diversity under our gender balance and diversity charter.
The development of NZS 8134 Ngā paerewa Health and disability services standard, which came into effect on 28 February, utilised our partnership development model, which helps organisations contribute towards project development while saving money and benefiting from our trusted process, project management oversight, and kaitiakitanga of the document.
Sponsorship making access easy
Finally, I must acknowledge the sponsorship of 131 standards throughout the year by Ministry of Business, Innovation and Employment Building Performance, the building regulator, to help those in the construction sector do the right thing and meet compliance under acceptable solutions in the New Zealand Building Code. I also acknowledge the Energy Efficiency and Conservation Authority (EECA) for its sponsorship of publicly available specifications to help consumers make choices that can reduce energy use and adopt new technology.
Our biannual customer survey results showed overall satisfaction with the way we work (79%) and our products and services (90%). We'll keep working hard to improve what we do so that New Zealanders can feel proud of their national standards body.
Our work (with commissioners, nominating organisations, international committee observer representatives and participants, and customers) shapes and adds value to every aspect of our lives. On the global stage, our representatives make sure New Zealand has a voice that counts as much as any other country's in shaping good practice. With standards, we're leading the way for safety, quality, innovation, market access, and interoperability across thriving industries that ultimately grow our economy. We're improving standards for a better New Zealand.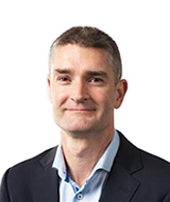 Malcolm MacMillan
National Manager, Standards New Zealand